This tutorial will show you how to add product categories in Magento Commerce.
Before you start adding categories to your store it's a good idea to take some time and think about the structure and hierarchy of your category. list, think about top level categories and sub-categories and how they will work in relation to each other. This will save you a lot of time in the future.
Log into the administration of your Magento shop.
Go to Catalog >> Manage Categories.
Enter a name for the new category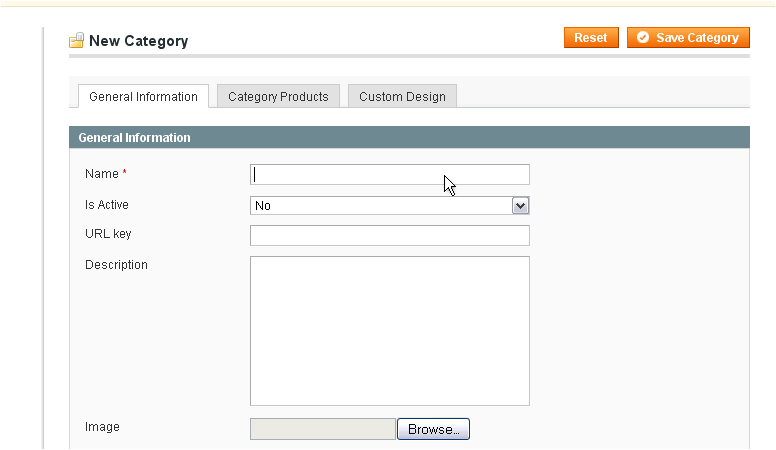 4) Select whether this category is active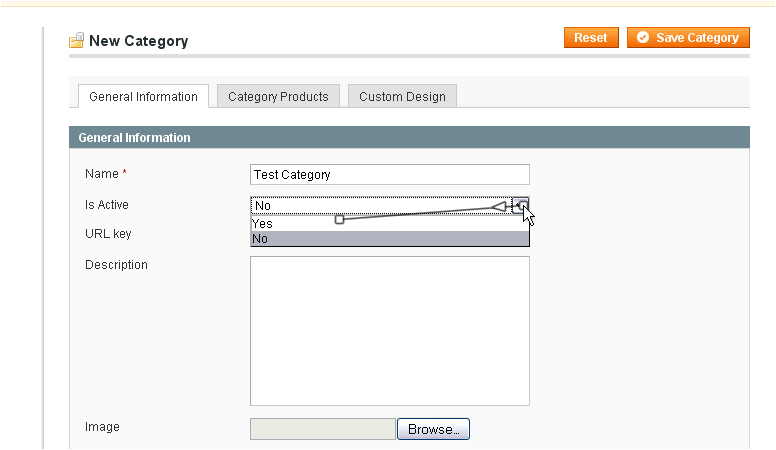 5) Enter a description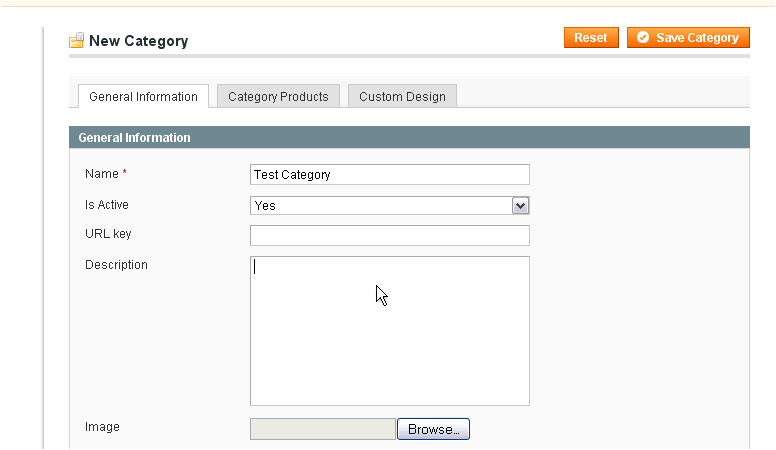 6) You can enter meta keywords for the category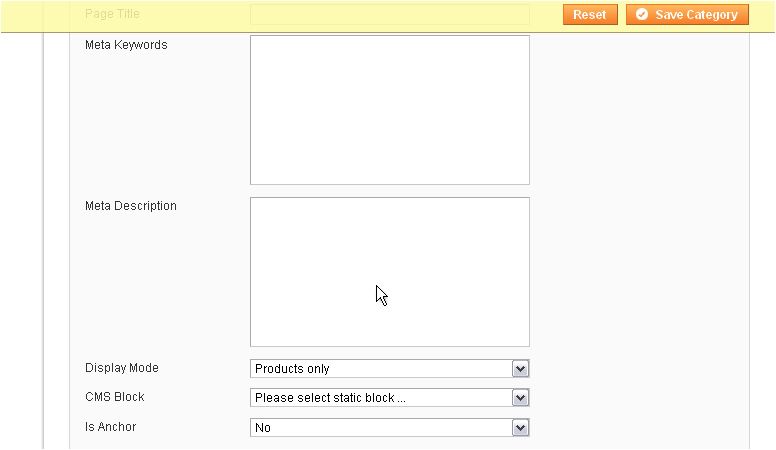 7) When you are finished, click Save Category
The category has been saved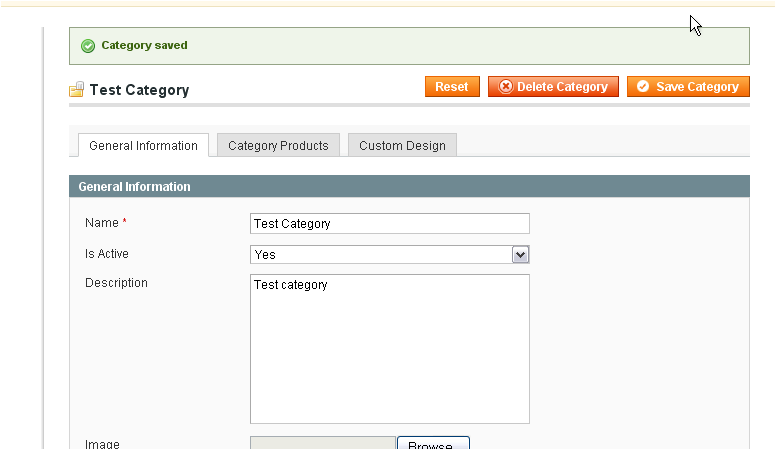 8) You can see what products are in this category by clicking the Category Products tab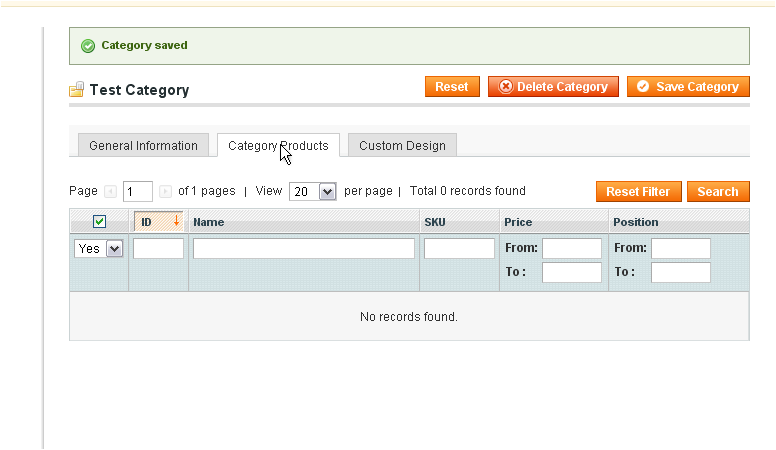 9) Create a custom design for this category by clicking this tab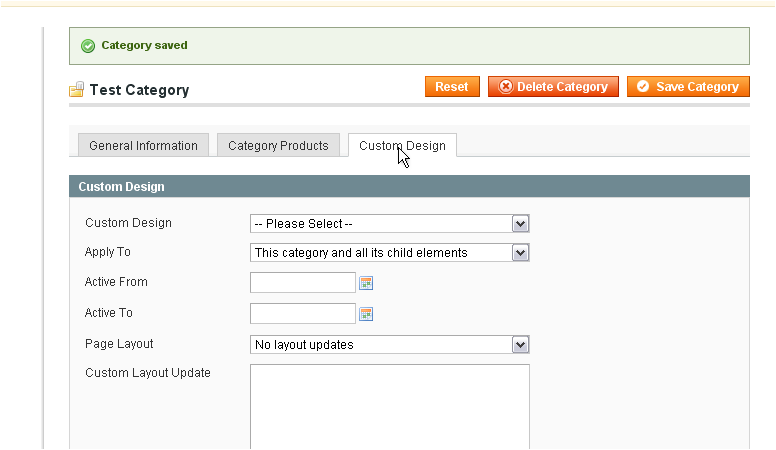 This is the end of the tutorial. You now know how to add a product category in Magento Commerce